Dance routines, featuring daring leaps from an on-stage bridge, break-dancing, and, yes, the moonwalk, are spectacular.

Call :phone to book directly from the theatre or Subscribe
Booking from
Friday, 2 January 2009
Booking until
Wednesday, 18 March 2020
Running time
2 hours 20 minutes
Performance Times
| Mon | Tue | Wed | Thu | Fri | Sat | Sun |
| --- | --- | --- | --- | --- | --- | --- |
| - | - | - | - | - | 16:00 | 15:30 |
| - | 19:30 | 19:30 | 19:30 | 19:30 | 20:00 | 19:30 |
Thriller Live
Imagine sitting in the stunningly beautiful Lyric theatre, playing your own small part in one of the world's finest ever stage tributes. Thriller Live is already a legend in its own remarkable lifetime, and its broad appeal shows no signs of slowing.
Thriller is much more than just another stage musical. It's better described as a totally spectacular concert, and it was specially created in 2008 to celebrate the career of the world's greatest entertainer, Michael Jackson. Unlike many jukebox musicals there's no plot as such. The show concentrates on the great man's brilliant music instead, from the early days of the Jackson Five onwards, rolling out hit after Jackson hit, all performed to perfection.
It's a monster hit much farther afield than London. The show is so popular it's also playing in Australia, New Zealand and Malaysia. Brilliant stage costumes. Remarkable tunes. Breathtaking dance routines, reproducing the best of Jackson to an absolute tee. How can you resist when millions of people so far have failed? Don't bother. Buy tickets now and feel the love generated by two and a half hours of the best disco and soul music of all time.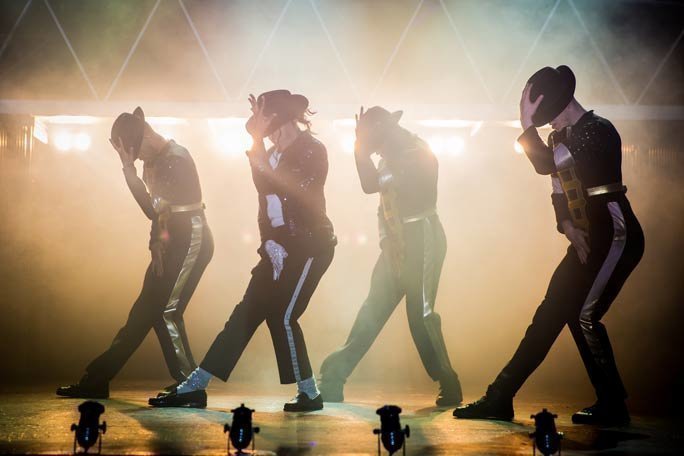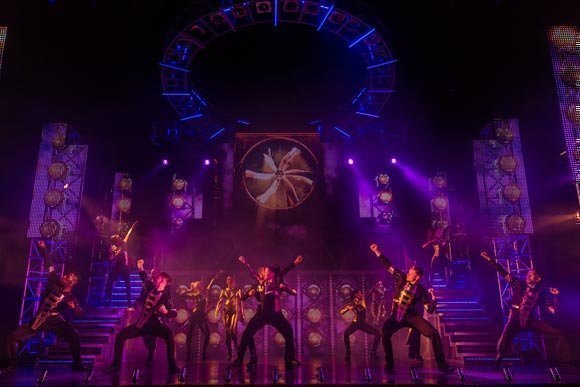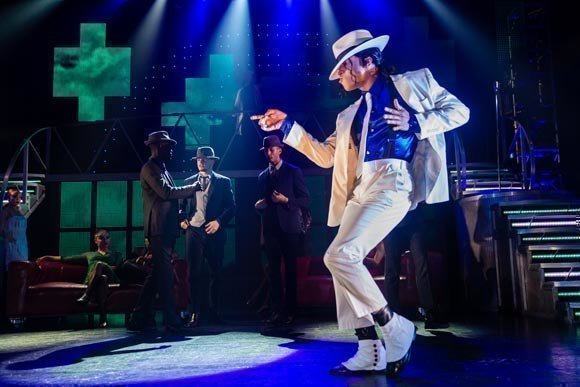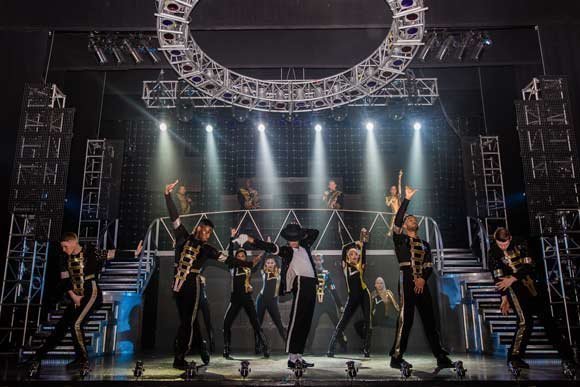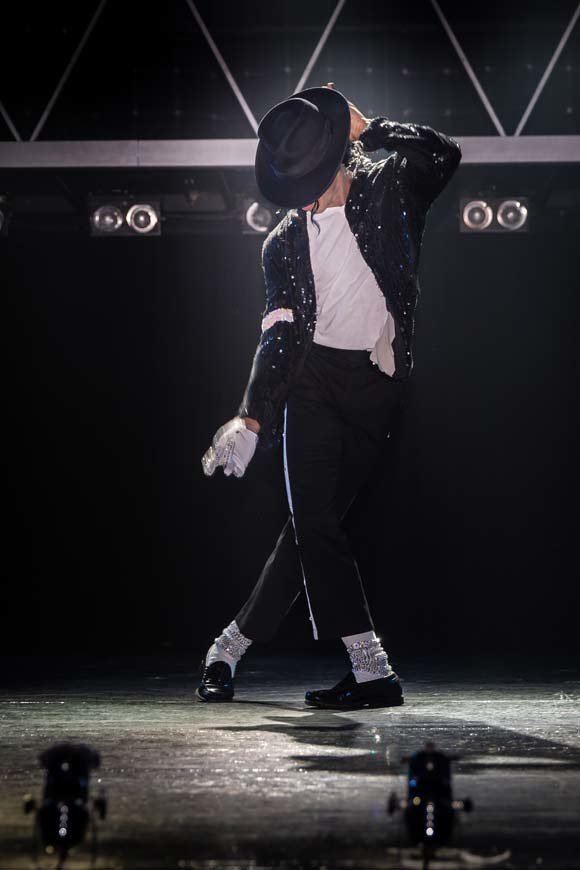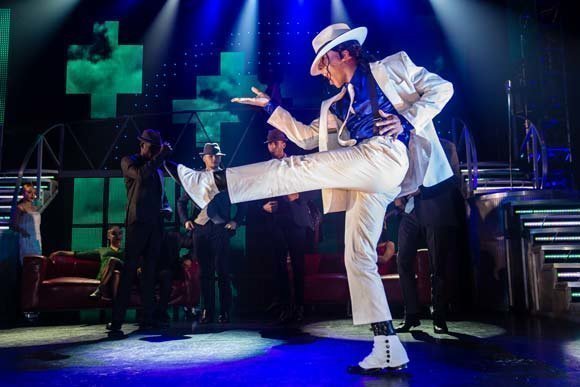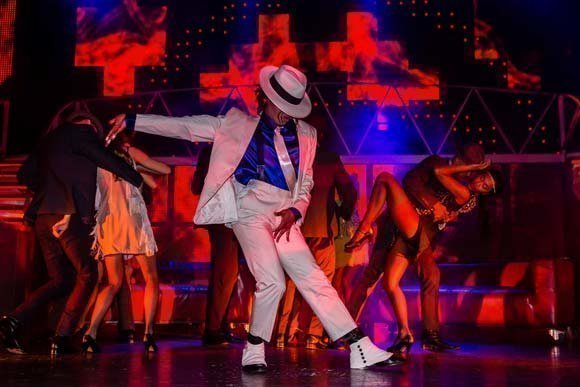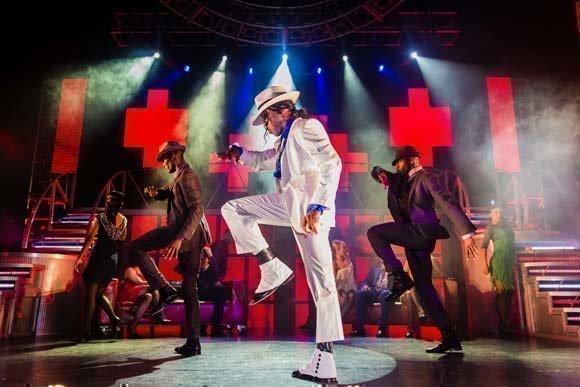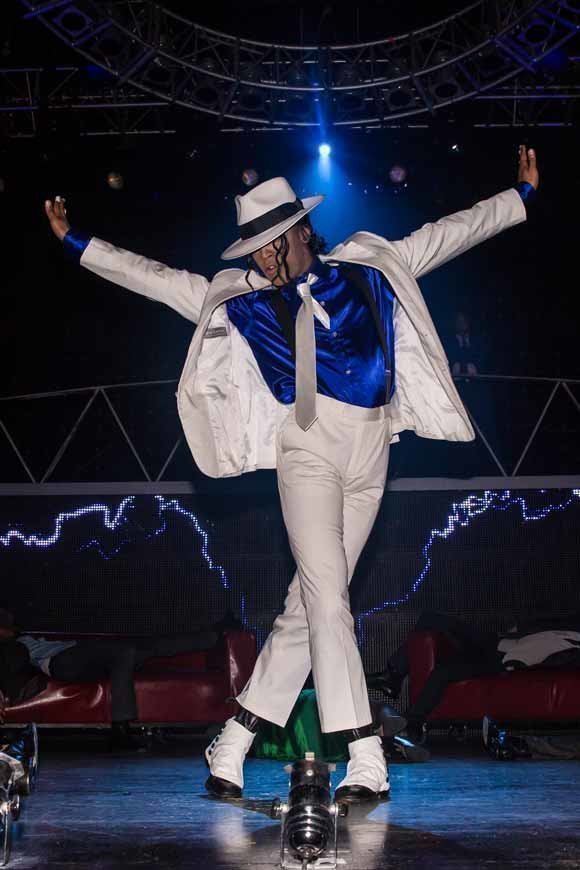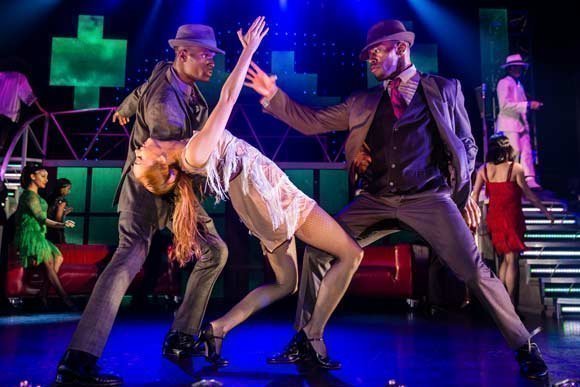 «
»
Audience Latest Reviews
Reviews Summary based on 6228 reviews
General:
What to expect
Acting:
Music:
Costumes:
Story:
Lighting:
Recommendations
Anyone:
Families:
Teenagers:
Young Couples:
Theatregoers:
Excellent
We took my daughter and her friend for her birthday (9 yrs) They had such a good time they were even singing and dancing on the tube back, they both said it was the best ever, money well spent
Mandy, 24 Mar 2014
Thrilled @ Thriller!
A really enjoyable show with the added surprise of being heavily dance based,which was an added bonus.
Callie, 09 Mar 2014
A Great musical
David was the highlight of the show for me. He was superb, danced brilliantly and is the best Michael Jackson!! His solo performance near to the end was breathtaking.
R Patel. , 21 Dec 2013
M.J. Thriller
For Michael Jackson music fans this is really worth seeing. The performers sing his most popular numbers and the choreography is excellent. A real feel good musical which gets the feet tapping. Loved it!!
Linda, 01 Jul 2012
The King of Pop
The quality of the singing and dancing was absolutely fanastic, no doubt as ever London West End has talent in abudance, you cannot help but enjoy this production particularly for the slightly older generation who were brought up dancing in the disco's to Michael Jackson classics.
Gary , 07 Jun 2012
inspirational
Watched the show before. Since then the format has changed but is as entertaining as ever. Music and singers are exceptional
Max, 05 May 2012
Grandma, Granddad, Grandson and Grand daughter all felt it was a great show to finish a Great Day
Grandma, Granddad, Grandson and Grand daughter all felt it was a great show to finish a Great Day. In addition we had Grand Seats and the whole audience agreed with a Grand standing ovation lasting the last 15 minutes of the show. Thriller was just that. A real treat for all.
Peter, 09 Apr 2012