Lyric Theatre Seating Plan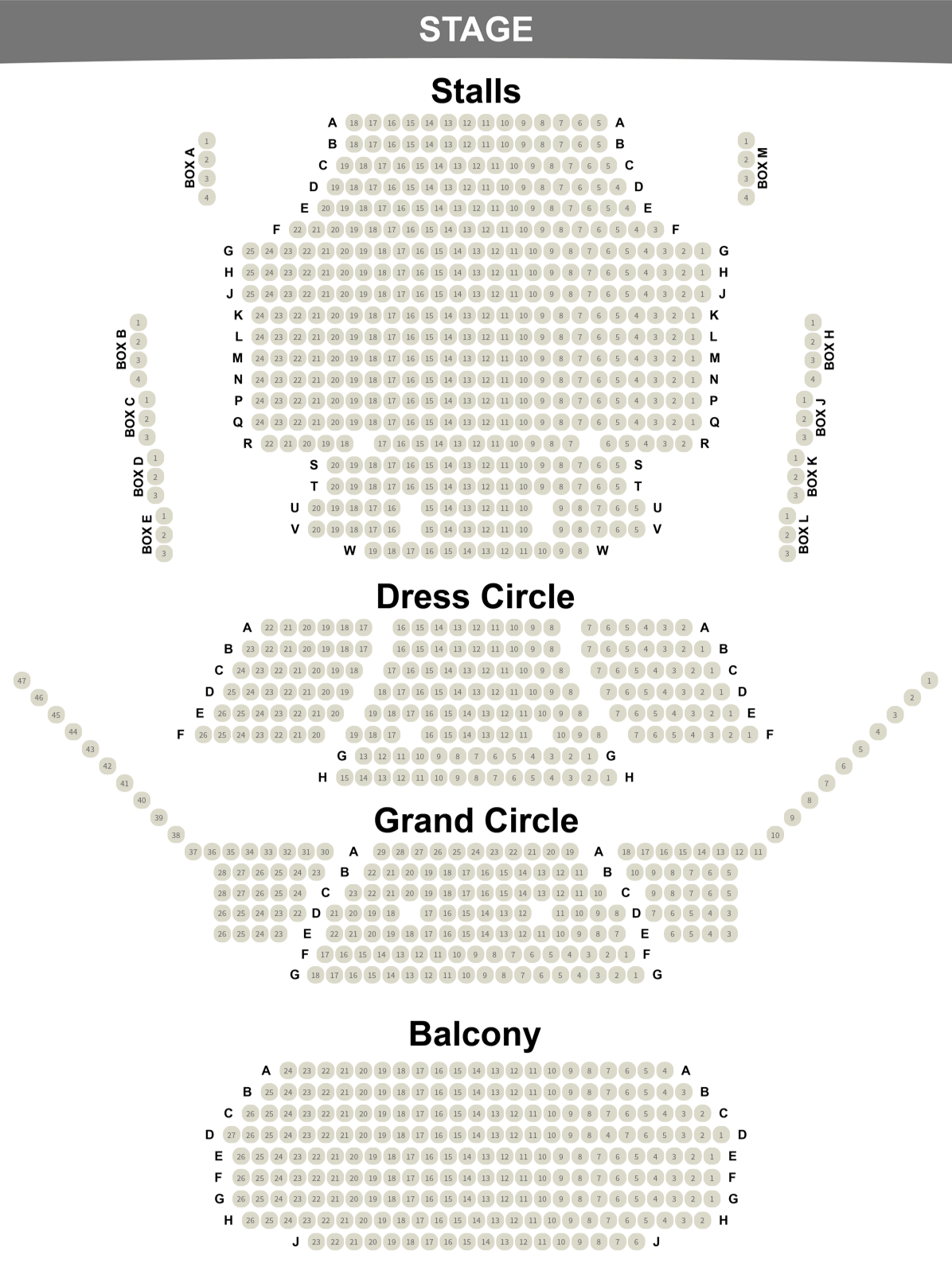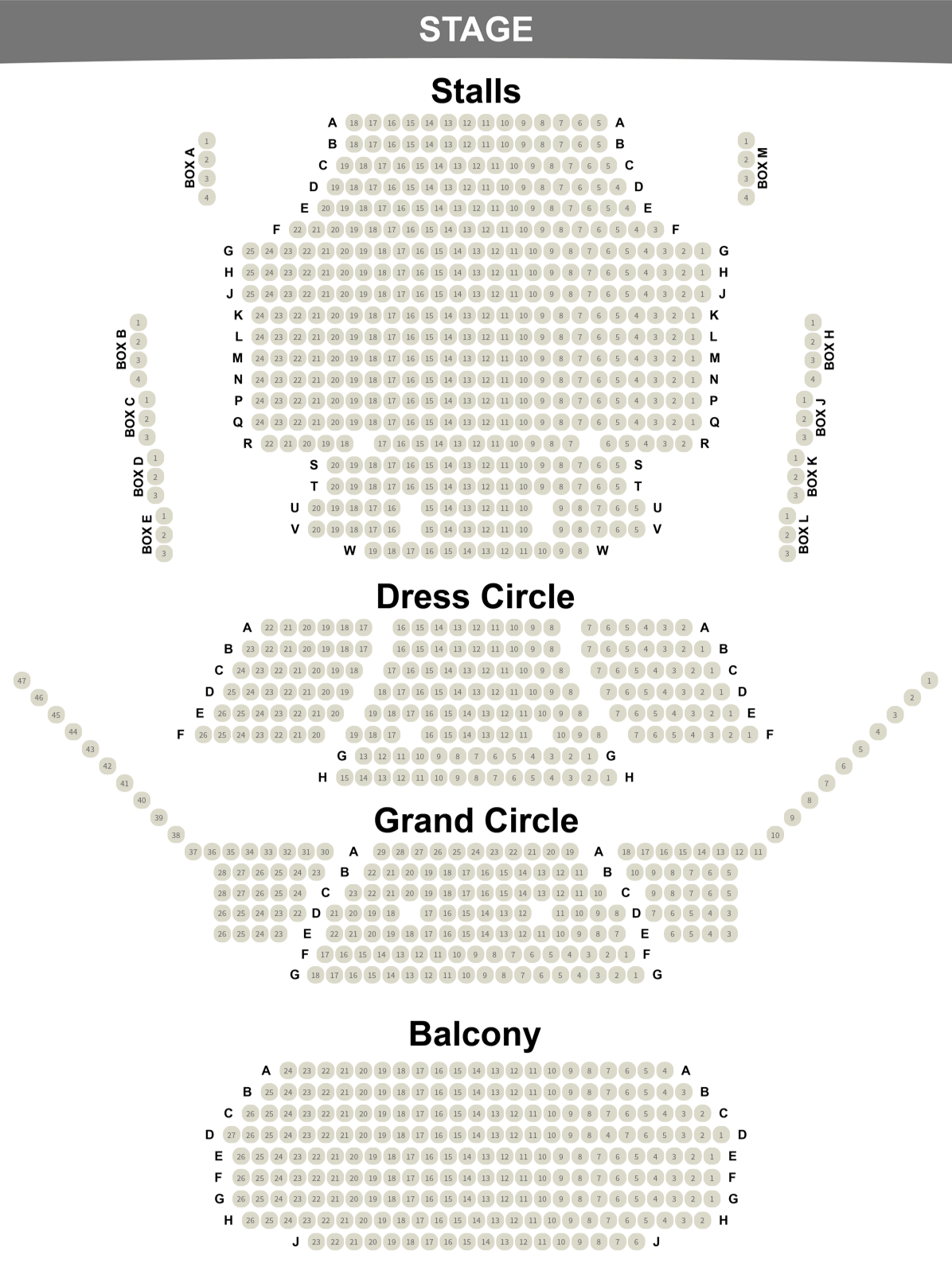 Extensive renovations mean the Lyric Theatre can claim back much of its famous Renaissance charm. Although beautiful both inside and out, the theatre has a few key structural pillars in the auditorium. The Lyric is comprised of four levels: the stalls, dress circle, upper circle and balcony. The use of four levels in a theatre of this size is very rare and the overhangs above the auditorium mean it's wise to ask about the quality of the view from your seat before booking tickets.
The stalls
The stalls are a slightly odd shape, narrow at the front then widening in the centre before narrowing again at the rear. The best seats in the house can be found in the central block (row E – M). The structural pillars in the stalls are situated three-quarters of the way back and can cause obstructed views for the seats behind them. The balcony overhang from the level above should be avoided if at all possible. Bear in mind there's no central aisle in the stalls.
The dress circle
Made up from one big block of seating, the dress circle also contains pillars in the middle and to the side. The front four rows follow the curve of the balcony, meaning that seats to the side of each row offer a side-on view to the stage. The best seats can be found in the centre front section of the dress circle.
The upper circle
A smaller version of the dress circle, the upper circle contains pillars but this time they're situated four rows from the front. Because of their central location they can cause extreme sightline restrictions, more or less blocking your view of the stage. The safety rail along the front of the upper circle can affect the views from seats further back than you might think. Again, always check for view restrictions before booking.
The balcony
This level is very high up indeed and it can feel a long way from the stage. But the seats in this section offer excellent value for money. The balcony is divided into three blocks, with the best seats situated at the front of the first block.
Buy Tickets Online


From Official Tickets Agents